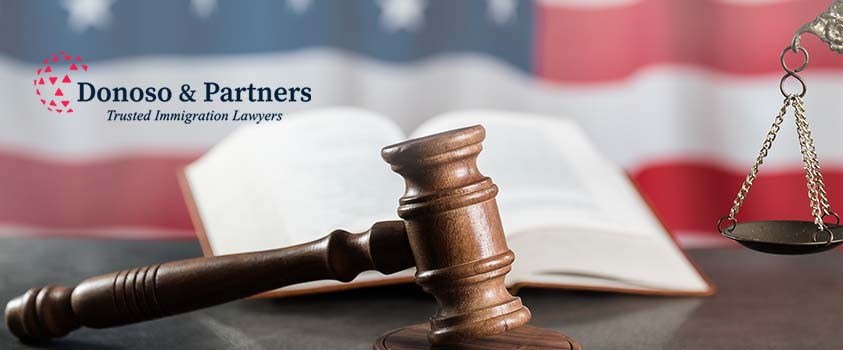 26 Aug

Court Confirms Certification of Existing EB-5 Regional Centers

Washington, D.C., August 25, 2022: USCIS and the plaintiffs in two important lawsuits reached a settlement on August 24, 2022 that confirms the certification of EB-5 Regional Centers approved by USCIS before the effective date of the EB-5 Reform and Integrity Act of 2022 ("RIA").

The lawsuit, known as Behring Regional Center LLC et al v. Mayorkas ("Behring II") was filed because USCIS took the position in early May of 2022 that the new RIA, enacted on March 15, 2022, had the legal effect of de-certifying all EB-5 Regional Centers previously approved by USCIS. The USCIS interpretation of the RIA was aggressive and promptly challenged in federal court in the Behring II lawsuit. The court issued a preliminary injunction on June 24, 2022 and indicated bluntly that USCIS was in a precarious legal situation – which is a court's way of telling one party that they are likely to lose if the case goes to trial.

Rumors of settlement negotiations circulated in July of 2022 and the final settlement was reached on August 24, 2022.

Predictably, the settlement confirms that all EB-5 Regional Centers that were approved by USCIS prior to the RIA remain in compliance with USCIS after the RIA.

This is excellent news for EB-5 Regional Centers and EB-5 investors. The settlement provides greater certainty to EB-5 investors who filed visa petitions before and after the RIA. It also allows EB-5 Regional Centers to peacefully file new I-956F applications for business plan approvals, which is the first step in raising capital under the RIA. Donoso & Partners has filed I-965F applications and can confirm that USCIS is issuing a letter to confirm delivery of such applications. USCIS is expected to soon start sending receipt notices for any I-526E visa petitions filed under these new investment projects.

Fundamentally, the settlement allows EB-5 Regional Centers to engage in the business of raising capital to create jobs in the U.S. – which is the essential goal of the EB-5 program.

Donoso & Partners, a leading immigration law firm based in Washington, D.C., will continue to report on developments regarding the immigration law and policy through our news section of donosolaw.com.
SCHEDULE A CONSULTATION TODAY.
Donoso & Partners, LLC provide assistance with review and advice regarding eligibility for visas to the U.S. or Canada.