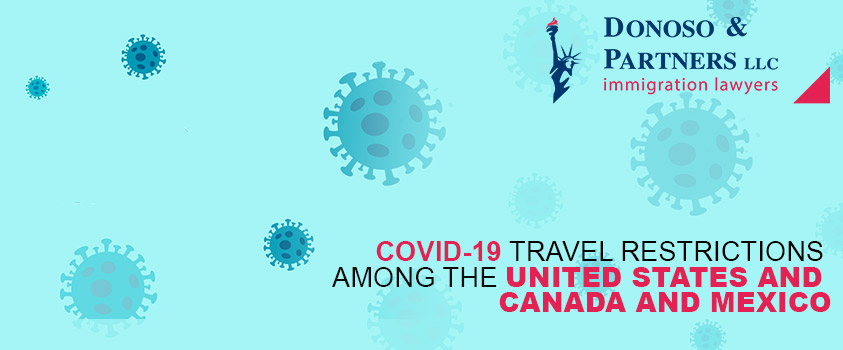 01 Apr

COVID-19 Travel Restrictions Among the United States and Canada and Mexico

Washington D.C., April 2, 2020: The United States, Canada and Mexico agreed to limit travel across their respective land borders by foot, car, rail or ferry to "essential travel" beginning March 20, 2020 until April 20, 2020 (for now). The United States will not apply these restrictions to air travel.

Essential travel includes:
Citizens and lawful permanent residents returning to the United States;
Travel for medical treatment;
Travel to attend school based on valid student visa status;
Travel to work in the United States based on valid work visa status;
Travel for emergency response and public health purposes;
Travel for lawful cross-border trade (such as trucking to move cargo), and
Travel for official government business or members of the armed forces.
Non-essential travel includes tourism for business or pleasure.
Though these travel restrictions are expected to apply until April 20, 2020, the actual termination date may change based on circumstances associated with the COVID-19 pandemic.
Donoso & Partners, a leading immigration law firm based in Washington, D.C., will continue to report on developments regarding the immigration law and policy through our news section of donosolaw.com.
SCHEDULE A CONSULTATION TODAY.
Donoso & Partners, LLC provide assistance with review and advice regarding eligibility for visas to the U.S. or Canada.