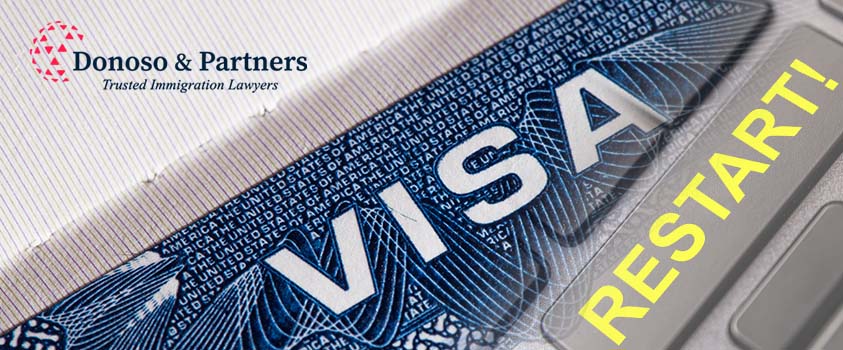 13 Apr

Department of States Re-Starts EB-5 Visa Processing

Washington, D.C., April 12, 2022: The Department of State announced today that it re-started processing of pending EB-5 visa petitions based on a Regional Center investment.

The notice from the DOS states that EB-5 petitions that were filed before March 15, 2022 will processed under the laws and regulations applicable at the time of filing.

New EB-5 visa petitions will be eligible for filing only after May 14, 2022 (60 days after enactment of the EB-5 Reform and Integrity Act of 2022).
The notice from DOS reads as follows:
On March 15, 2022, President Biden signed a law that made changes to the EB-5 program, authorized a new EB-5 Immigrant Investor Regional Center Program, and directed that certain "grandfathered" immigration benefits be processed. The Department has resumed processing visas associated with the Regional Center Program based on approved USCIS Forms I-526 (Immigrant Petition by Alien Entrepreneur), including those filed on or before the expiration of the previous regional center program on June 30, 2021. Further, pursuant to the new legislation, processing of visas associated with the new Regional Center Program may begin 60 days after enactment of the law.
Donoso & Partners, a leading immigration law firm based in Washington, D.C., will continue to report on developments regarding the immigration law and policy through our news section of donosolaw.com.
SCHEDULE A CONSULTATION TODAY.
Donoso & Partners, LLC provide assistance with review and advice regarding eligibility for visas to the U.S. or Canada.