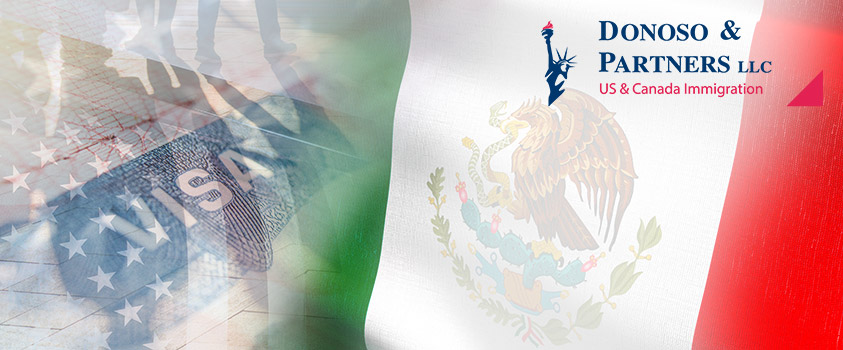 04 Aug

DOS Now Grants Mexican E1 and E2 Visas for 4 Years?

Washington, D.C., August 3, 2020: Unexpectedly, the Department of State's (DOS) visa reciprocity schedule appears to indicates that E1 and E2 visas for Mexican citizens may now be granted for up to 4 years at a time: https://travel.state.gov.

No public announcement has been made by the DOS regarding this change to the visa reciprocity schedule for Mexico. No effective date has been given for the implementation of this change.

E1 and E2 visas are intended for investors to the US. They are only available for citizens of countries that have signed mutual investment treaties with the U.S.

Since approximately 2010, E1 and E2 visa stamps for Mexican investors have been limited to 12 months, though they are renewable. This was a change caused by Mexico's reciprocity treatment to US investors. Prior to that, E1 and E2 visas could be granted for up to 5 years at a time.

A return to longer E1 and E2 visa validity periods would encourage investment into the U.S. from Mexico. Many investors are reluctant to invest knowing that their visa will only be valid for 12 months at a time. It would also reduce backlogs for U.S. Consulate processing of E1 and E2 visas, which currently can take between 3 to 5 months to obtain a visa appointment. In fact, the only U.S. Consulate in Mexico that handles E1 and E2 visas – Ciudad Juarez (across the border from El Paso, Texas) is currently not granting E1 and E2 visa appointments due to the COVID19 crisis.

Donoso & Partners, a leading immigration law firm based in Washington, D.C., will continue to report on developments regarding the immigration law and policy through our news section of donosolaw.com.
SCHEDULE A CONSULTATION TODAY.
Donoso & Partners, LLC provide assistance with review and advice regarding eligibility for visas to the U.S. or Canada.