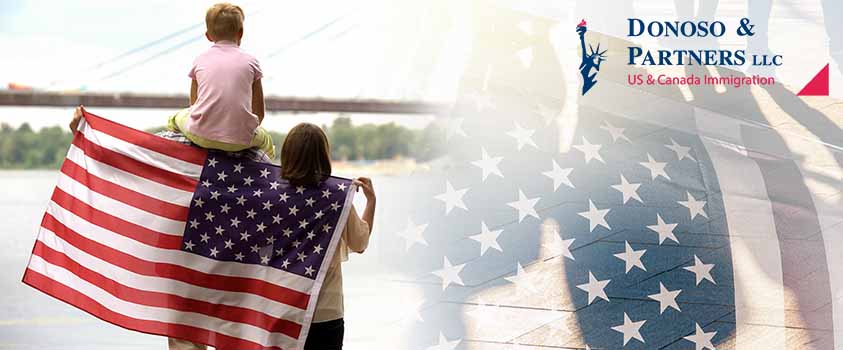 10 Mar

Dreaded Form I-944 Nears Its End

Washington, D.C., March 10, 2021: The U.S. Justice Department yesterday ceased its defense of the Trump Administration's expanded Public Charge Rule before the U.S. Supreme Court. This brings to an end the litany of litigation triggered by the Trump Administration's aggressive expansion of the Public Charge Rule to create impediments for less wealthy immigrants.

What is the Public Charge Rule?

The Public Charge Rule has been part of U.S. immigration law for decades. It establishes that persons seeking to arrive in the United States as green card holders must have a minimum level of economic support to avoid become indigent. For decades, the U.S. government evaluated compliance with the Public Charge Rule through Form I-864. Form I-864 focused on the whether the immigrant family had enough assets and income to remain above 125% of the U.S. poverty level. Form I-864 also created an obligation to reimburse the federal government for any means-tested public benefits used by the immigrant before he or she became a U.S. citizen or within 10 years of arrival.

Trump's Public Charge Expansion & Form I-944

The Trump Administration took the concept of Public Charge and super-charged it into a fierce wealth test that that disqualified immigrants for green cards if they failed to provide broad evidence of assets, income, liabilities and low likelihood of potentially using public benefits.

The Trump Administration rolled out the expanded Public Charge Rule in August 2019 and implemented a new form, known as Form I-944, that all applicants were required to provide. Form I-944 became a focal point of frustration with the new rule. It required hours to prepare and hundreds of pages of supporting evidence, including evidence of age, income, education, skills, assets, liabilities, employment records, credit reports and family size. Use of government benefits, such as Medicaid and COVID treatment, were potentially grounds for denial. Form I-944 effectively created a broad wealth test for immigrants seeking permanent residency, and offered adjudicators ample discretion to deny an application based on wealth.

Public Charge Litigation

Not surprisingly, litigation challenges to the expanded Public Charge Rule were swift and persistent. The core challenge was simple: the Trump Administration failed to follow the Administrative Procedures Act when implementing the rule, and thus, it was ultra vires from inception.

Court litigation went all the way to the Supreme Court.

Yesterday, the Biden Administration dropped its defense of the Trump Public Charge Rule. As a result, the U.S. Supreme Court and the Seventh Circuit dismissed the pending cases, and the lower court's original decision finding that the expanded Public Charge Rule was implemented in violation of the Administrative Procedures Act now stands as final and binding.

This brings to an end Trump's expanded Public Charge Rule.

Return to Form I-864?

The Department of Homeland Security has not formally withdrawn Form I-944. Nevertheless, it is likely that its are numbered. We are awaiting final guidance from the government. Nevertheless, in the near term, it is likely that immigrants will soon be able to proceed solely using Form I-864 and rely on long-standing 1999 "field guidance" that allows immigrants and their families to use health, nutrition, and housing programs for which they qualify. Health care programs, including Medicaid and COVID care, housing, food programs, and many other vital services are once again safe to use without suffering from the potential for denial of green card applications and the family separation that would cause.

As of today's date, the Department of Homeland Security has not updated its website regarding Form I-944 to confirm that it is no longer required.

Donoso & Partners, a leading immigration law firm based in Washington, D.C., will continue to report on developments regarding the immigration law and policy through our news section of donosolaw.com.
SCHEDULE A CONSULTATION TODAY.
Donoso & Partners, LLC provide assistance with review and advice regarding eligibility for visas to the U.S. or Canada.