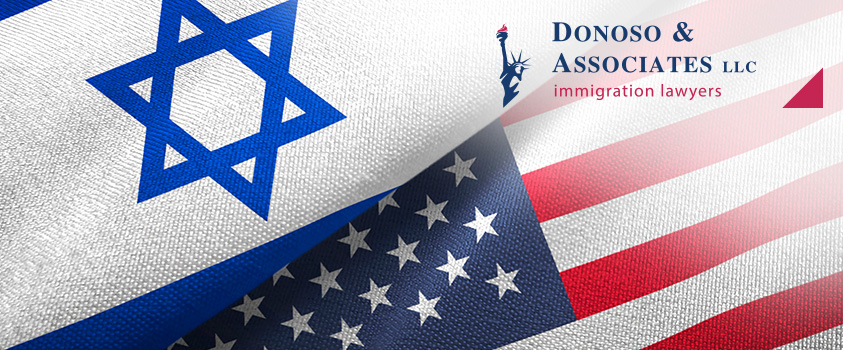 25 Mar

E2 Treaty Investor Status Incoming for Israeli Entrepreneurs

Washington, D.C. – March 22, 2019: Israel will join the growing number of nations whose citizens may receive the E-2 Treaty Investor visa, according to the Israel America Chamber of Commerce. This visa designation, expected to come into force in May 2019, allows a passport holder of the listed nation to travel and work in the U.S., provided that they make a substantial investment into a U.S. enterprise and plan to direct and develop the enterprise.

Although the E-2 treaty itself does not grant permanent residency, it is compatible with immigrant eligibility programs, including the EB-5 Alien Entrepreneur green card program. The E-2 can also be renewed without limitation, and allows the investor's spouse to apply for work authorization, as well as allowing the investor's children to attend education institutions in the U.S.

I.A. Donoso & Associates, LLC, is a law firm based in Washington, D.C., and is recognized as a leading immigration law firm with recognized expertise in visas for EB-5 investors, professionals and academics.
SCHEDULE A CONSULTATION TODAY.
I.A. Donoso & Associates provide assistance with review and advice regarding eligibility under EB-5 category.