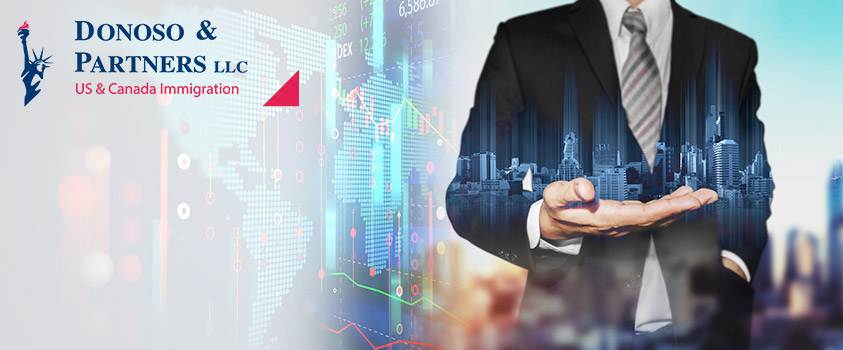 31 Aug

EB-5 Program Benefits from Revised Accredited Investor Definition

Washington D.C., Aug. 26, 2020: The Securities and Exchange Commission today adopted amendments to the "accredited investor" definition, one of the principal tests for determining who is eligible to participate in our private capital markets. Historically, individual investors who do not meet specific income or net worth tests, regardless of their financial sophistication, have been denied the opportunity to invest in our multifaceted and vast private markets. The amendments update and improve the definition to more effectively identify institutional and individual investors that have the knowledge and expertise to participate in those markets.

The amendments allow investors to qualify as accredited investors based on defined measures of professional knowledge, experience or certifications in addition to the existing tests for income or net worth. The amendments also expand the list of entities that may qualify as accredited investors, including by allowing any entity that meets an investments test to qualify.

The amendments revise Rule 501(a), Rule 215, and Rule 144A of the Securities Act. The amendments to the accredited investor definition in Rule 501(a):
Add a new category to the definition that permits natural persons to qualify as accredited investors based on certain professional certifications, designations or credentials or other credentials issued by an accredited educational institution, which the Commission may designate from time to time by order. In conjunction with the adoption of the amendments, the Commission designated by order holders in good standing of the Series 7, Series 65, and Series 82 licenses as qualifying natural persons.
Include as accredited investors, with respect to investments in a private fund, natural persons who are "knowledgeable employees" of the fund.
Clarify that limited liability companies with $5 million in assets may be accredited investors and add SEC- and state-registered investment advisers, exempt reporting advisers, and rural business investment companies (RBICs) to the list of entities that may qualify.
Add "family offices" with at least $5 million in assets under management and their "family clients," as each term is defined under the Investment Advisers Act; and
Add the term "spousal equivalent" to the accredited investor definition, so that spousal equivalents may pool their finances for the purpose of qualifying as accredited investors.
EB-5 investments are typically marketed off-shore to foreign investors under Regulation S. The popularity of the EB-5 immigrant investor program with foreign workers already present in the United States on L, E or H-1B visa status, however, has caused some EB-5 investments to be marketed as domestic offerings under Regulation D, and thus subject to the "accredited investor" rule. By adding flexibility to the definition of accredited investor, the Securities and Exchange Commission makes it easier for EB-5 investors who are living in the U.S. to qualify as "accredited investors".
The SEC Rule Change can be found here.
Donoso & Partners, a leading immigration law firm based in Washington, D.C., will continue to report on developments regarding the immigration law and policy through our news section of donosolaw.com.
SCHEDULE A CONSULTATION TODAY.
Donoso & Partners, LLC provide assistance with review and advice regarding eligibility for visas to the U.S. or Canada.