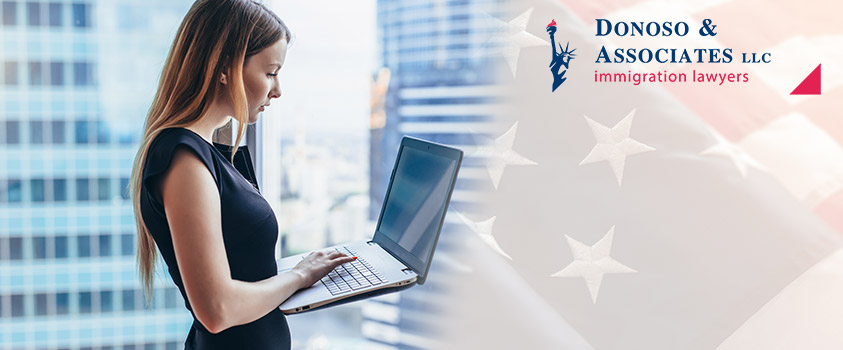 04 Sep

Get Ready for New H-1B Registration System and New Fees

Washington, D.C. – September 4, 2019: On September 4, 2019, USCIS published today a notice of proposed rulemaking that would require H-1B cap-subject employers to pay a $10 fee for each petition submitted. Cap subject employers typically encompasses any employer seeking to file a new H-1B petition for a worker that does not already have an H-1B petition. The new rule and new fees are likely to impact employer's preparation for the annual H-1B lottery that opens on April 1, 2020.

As we reported earlier this year, on January 31, 2019, DHS issued amendments to the H-1B program's regulations. The new rules require employers seeking an initial grant H-1B status for a cap-subject H-1B workers to engage in a two-step lottery process. First, employers must register with USCIS electronically during a designated 2-week registration period before April 1 of each year (this requirement was suspended during April 2019 annual filing window). Second, if an H-1B is selected in the lottery, then those employers will be asked to file the complete H-1B cap-subject petition within 60 days after being selected.

Although USCIS has not yet officially confirmed whether it will implement the two-step lottery system in 2020, the new rule on fees published on September 4, 2019 is a clear signal that USCIS appears ready and willing mandate use of the electronic registration system for the new H-1B lottery that will be held starting April 1, 2020.

The best advice is for employers to get ready in advance. The two-step H-1B lottery system has the advantage of making it easier for employers to participate the lottery, but has the disadvantage that employers may be shut-out of the lottery system if they are not able to register on time.

Donoso & Associates, a leading immigration law firm based in Washington, D.C., will continue to report on developments regarding the immigration law and policy through our news section of donosolaw.com.
SCHEDULE A CONSULTATION TODAY.
I.A. Donoso & Associates provide assistance with review and advice regarding eligibility for visas to the U.S. or Canada.