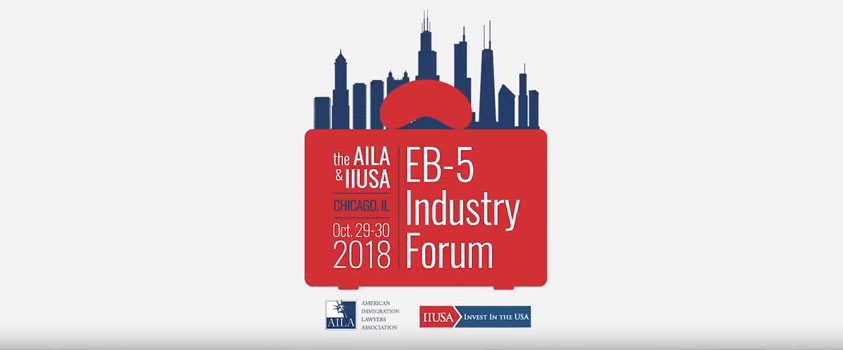 08 Aug

Get Ready for the 2018 AILA Industry Forum

I.A. Donoso & Associates, LLC is getting ready to participate in the 2018 AILA & IIUSA EB-5 Industry Forum coming up October 29-30, in Chicago.

Ignacio Donoso is on the Planning Committee and will be speaking on issues important to the EB-5 industry.

For a sneak peek at what's being planned, check out the short video from conference chair, Bernard Wolfsdorf. Registration for the conference is open on AILA Agora."

We are getting close to having a finalized program. Thanks to everyone for your work thus far. Please don't hesitate to contact me, McKenzie, Ashley, or Bernie if you have any questions.
SCHEDULE A CONSULTATION TODAY.
I.A. Donoso & Associates provide assistance with review and advice regarding eligibility under EB-5 category.