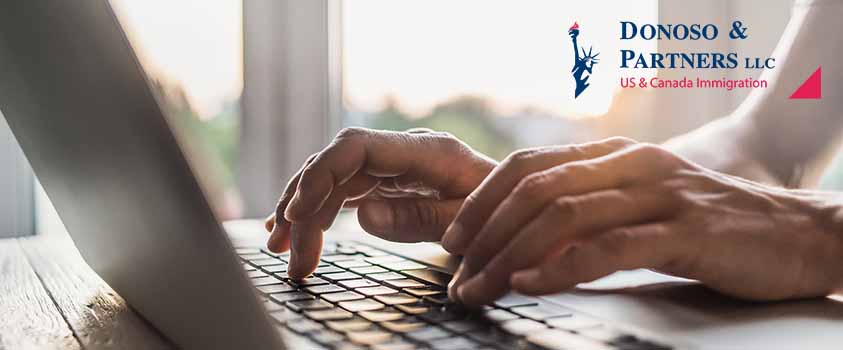 08 Mar

H-1B Lottery Registration Period Opens Tomorrow

Washington, D.C., March 8, 2021: The annual H-1B visa lottery kicks-off tomorrow, March 9, 2021, with the opening of the electronic registration period for employers seeking to sponsor new H-1B visas.

Employer Registration for H-1B Lottery

Under the USCIS electronic registration process, prospective U.S. employers must create an online registration account with USCIS, appoint their immigration lawyers as authorized representatives, and register certain basic data about the job opportunity and the beneficiary that they are seeking to hire with an H-1B.

The H-1B electronic registration period is open for a minimum of 14 calendar days.

After the registration period ends, USCIS will conduct the "lottery" based on properly submitted electronic registrations. Only those employers with selected registrations will be eligible to file H-1B cap-subject petitions.

Selections will take place after the initial registration period closes, so there is no requirement to register on the day the initial registration period opens.

Key Dates in the H-1B Lottery
March 2: Petitioners and registrants can begin creating H-1B registrant accounts at noon Eastern.
March 9: H-1B registration period opens at noon Eastern.
March 25: H-1B registration period closes at noon Eastern.
March 31: Date by which USCIS intends to notify selected registrants.
April 1: The earliest date that FY 2022 H-1B cap-subject petitions may be filed.
Donoso & Partners is delighted to advise your company on how to register for the up-coming H-1B lottery.
Donoso & Partners, a leading immigration law firm based in Washington, D.C., will continue to report on developments regarding the immigration law and policy through our news section of donosolaw.com.
SCHEDULE A CONSULTATION TODAY.
Donoso & Partners, LLC provide assistance with review and advice regarding eligibility for visas to the U.S. or Canada.