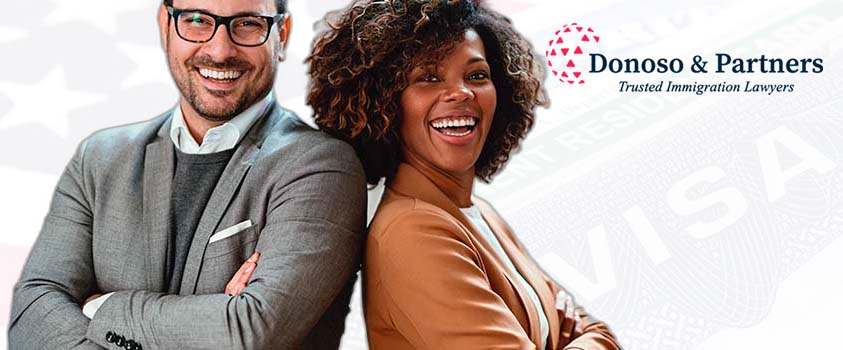 20 Apr

Have You Heard About the U.S. Entrepreneur Parole Program?

Washington, D.C., April 19, 2022: Since 2022, most immigrant investors have dedicated their time to analyzing the details of two permanent residency program to North America: (1) Canada's innovative Start-Up Visa permanent residency program, and (2) version 2.0 of the incredibly popular U.S. EB-5 immigrant investor green card program announced in March 2022.

Starting in April 2022, we now have a new tool in the immigrant investor's arsenal: the U.S. International Entrepreneur Parole Program.

First announced during the Obama administration, the International Entrepreneur Parole Program took regulatory shape in the last 12 months, and, finally, opened for applications in April 2022. Here is a short summary.

What's the Benefit?

The applicant is granted parole into the U.S. to work for up to 5 years. The applicant's spouse and family are granted parole with the principal applicant. Spouses obtain access to a work permit in the U.S.

Presumably this allows applicants time to receive visa sponsorship through the skilled worker H-1B program, or permanent residency through an EB-2 National Interest Waiver.

What's Required?

A.- Establishing that you are an Entrepreneur with a Qualifying Start-up Entity. The applicant needs to have a central and active role in the operations of a start-up entity, such that you are well-positioned, due to your knowledge, skills, or experience, to substantially assist the U.S. start-up entity with the growth and success of its business.
B.- Ownership: The applicant must own at least a 10% in the U.S. start-up entity.
C.- Start-Up Capital: The start-up entity has received a qualified investment, within 18 months immediately preceding the filing of your Form I-941, of at least $250,000 from one or more qualified investors. Other options may be available.
D.- Qualifying Investor: Investment must be from a U.S. citizen or lawful permanent resident of the United States, or U.S.-owned organization. The investment must be from an individual or organization that regularly makes substantial investments in start-up entities that subsequently exhibit substantial growth in terms of revenue generation or job creation.
E.- Evidence of Potential Success: Must provide additional supporting evidence concerning the start-up entity's business and its substantial potential for rapid growth and job creation as well as the applicant's day-to-day role in the business.

What's Next?

This is a novel program that is well-worth exploring for persons interested in start-ups in the United States. Contact Donoso & Partners for further guidance on how best to navigate this new and exciting U.S. visa strategy.

Donoso & Partners, a leading immigration law firm based in Washington, D.C., will continue to report on developments regarding the immigration law and policy through our news section of donosolaw.com.
SCHEDULE A CONSULTATION TODAY.
Donoso & Partners, LLC provide assistance with review and advice regarding eligibility for visas to the U.S. or Canada.