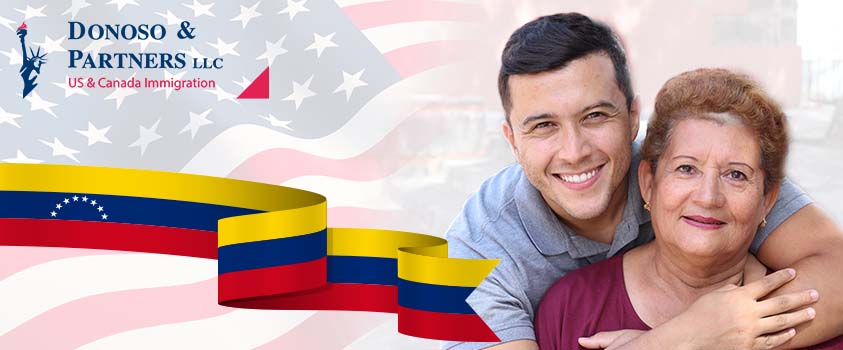 09 Mar

How to Prepare for TPS for Venezuelans

Washington, D.C., March 9, 2021: President Biden yesterday announced that the Department of Homeland Security would grant Temporary Protected Status (TPS) for Venezuelan citizens in the United States.

What is TPS?

TPS is a temporary status granted for persons fleeing persecution, natural disasters and other urgent situations. Venezuela was granted TPS because of the oppressive Maduro regime's crackdown against its own population.

Persons granted TPS obtain a temporary 18 month work permit, which is renewable, and a stay of deportation.

What Evidence is Required for TPS?

TPS requires applicants to file Form I-821 and Form I-765 and pay U.S. Government Filing Fee.

In terms of evidence, applicants must show Continuous Residence in the U.S. as of March 8, 2021, the day before TPS was granted by the Department of Homeland Security. Venezuelan applicants who arrive in the U.S. after that date are not eligible for TPS.

The applicant must also maintain Continuous Physical Presence in the U.S. as of March 9, 2021.

In terms of evidence of Continuous Residence and Continuous Physical Presence, applicants should organize evidence as follows:

1. Biographic documents (passports, birth and marriage certificates).
2. Immigration documents (visas, U.S. entry stamps, work permits, immigration applications).
3. Work documents (c.v., employment contracts, IRS form W-2 or 1099).
4. Life in the U.S. (utility bills, vehicle purchase, property lease or property purchase, studies at schools and universities).

Filing Deadline

The TPS filing deadline is September 5, 2021. The TPS application must be delivered and duly accepted for processing by USCIS before September 5, 2021.

Donoso & Partners, a leading immigration law firm based in Washington, D.C., will continue to report on developments regarding the immigration law and policy through our news section of donosolaw.com.
SCHEDULE A CONSULTATION TODAY.
Donoso & Partners, LLC provide assistance with review and advice regarding eligibility for visas to the U.S. or Canada.