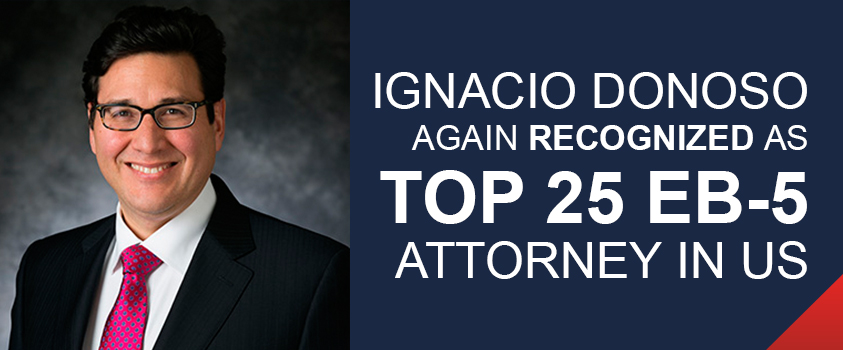 31 Jan

Ignacio Donoso Again Recognized as Top 25 EB-5 Attorney in US

January 31, 2019, Washington, DC – Ignacio Donoso, Managing Partner of Donoso & Associates, LLC, was once again recognized by EB-5 Investors Magazine as being among the Top 25 EB-5 attorneys in the United States.

"I am honored and delighted with this recognition. It is a testament to the quality of the work of my law firm and our dedicated team", said Mr. Donoso.

Donoso & Associates, LLC is a law firm based in Washington, D.C. and is recognized nationally as a leading immigration law firm with expertise in visas for EB-5 investors, professionals, and academics.
SCHEDULE A CONSULTATION TODAY.
I.A. Donoso & Associates provide assistance with review and advice regarding eligibility under EB-5 category.