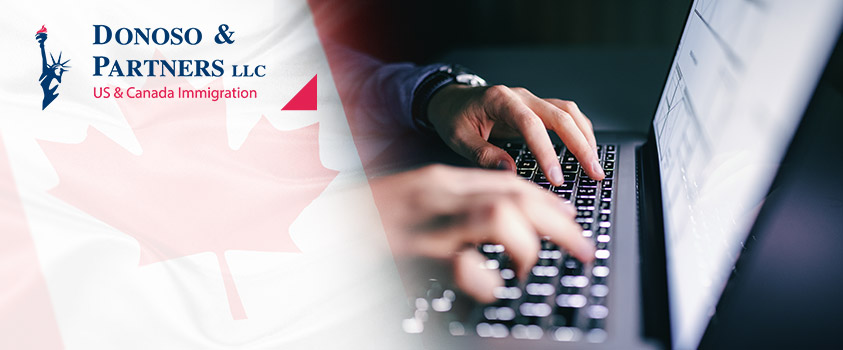 08 Jul

IRCC Resumes Processing of Online Applications for Visitor visas and eTAs

Immigration, Refugees and Citizenship Canada (IRCC) will once again process online applications for visitor visas and electronic travel authorizations (eTAs), as of July 1, 2020. This move of IRCC is aimed at ensuring that future processing times aren't significantly impacted and help expedite people's travel when the travel restrictions are lifted.

However applicants should keep in mind that, even if they apply and get a visitor visa or eTA, most people will not be able to travel to Canada at this time due to the current travel restrictions in place.

IRCC also continues to process study permit and work permit applications submitted online and permanent residence applications, to the extent possible. Paper applications for visitor visas, study permits and work permits will not be processed until further notice.

Measures have been put in place to make sure applicants have the time they need to complete all the steps in the application process, including giving their biometrics. Some visa application centres (VACs) are starting to reopen. Applicants can check the website for info on the VAC closest to them, so they can book an appointment to give their biometrics as soon as they're able. Here is the link to check the info on the VAC's https://www.canada.ca/.

Those who are eligible to travel to Canada at this time must have a plan to quarantine for 14 days when they arrive in Canada. This is mandatory, even if they have no symptoms.

Note that earlier in May this year, IRCC had announced that the Post-Graduation Work Permit Program (PGWPP) eligibility will not be affected for international students whose fall 2020 courses will be online due to COVID-19. This announcement came as sign of big relief to the students who were unable to travel to Canada and were concerned about the impact of the same on their PGWPP. IRCC had notofied that the students in such cases were allowed to begin their classes while outside Canada and complete up to 50% of their program via distance learning. In addition, they will not have time deducted from the length of a future post-graduation work permit for studies completed outside of Canada, up to December 31, 2020.

We will continue to provide updates on further processing changes, including when the travel restrictions will be lifted.

Donoso & Partners, a leading immigration law firm based in Washington, D.C., will continue to report on developments regarding the immigration law and policy through our news section of donosolaw.com.
SCHEDULE A CONSULTATION TODAY.
Donoso & Partners, LLC provide assistance with review and advice regarding eligibility for visas to the U.S. or Canada.