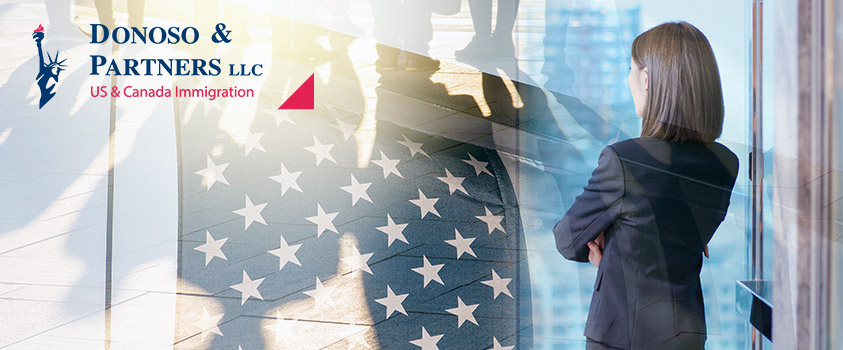 14 Sep

Latest Research Shows the Positive Effects of Immigration in the U.S.

Washington, D.C., September 10, 2020: Researchers at the University of Pennsylvania, Massachusetts Institute of Technology (MIT) and Northwestern University completed new research that shows that immigrants have largely positive effects as job-creators in the U.S. economy.

In the past, the dominant theory of immigration on the U.S. economy is that of a zero-sum-game: immigrants take jobs away from local workers and reduce local wages. This scholarship is largely personified by George Borjas of Harvard's Kennedy School. Sadly, this argument has for decades gathered unconditional support from political groups seeking to restrict legal immigration to the U.S.

The dominant theory, however, has steadily become challenged by researchers as a one-dimensional explanation of the impact of immigration on the U.S. economy. A more robust and nuanced understanding of immigration is needed to modernize our understanding of immigration.

The new research from the University of Pennsylvania, MIT and Northwestern University, entitled "Immigration and Entrepreneurship in the United States," seeks to paint a more accurate picture of the economic impact of immigrants in America. This paper analyzes data from the U.S. Census from 2005 to 2010, as well as data on new U.S. firms from the U.S. Census Bureau's 2012 Survey of Business Owners. The researchers also examined firms listed in the 2017 edition of the Fortune 500 ranking. The goal of the study to was add the role of immigrants as entrepreneurs to the understanding of immigration in the U.S. economy. The core finding is that, overall, immigrants create jobs in the economy more than instead of merely people taking jobs away from local workers or lower their salaries: "immigrants act more as "job creators" than "job takers" and that non-U.S. born founders play outsized roles in U.S. high-growth entrepreneurship."

Their paper is accessible at the National Bureau of Economic Research: https://www.nber.org/papers/w27778

Donoso & Partners, a leading immigration law firm based in Washington, D.C., will continue to report on developments regarding the immigration law and policy through our news section of donosolaw.com.
SCHEDULE A CONSULTATION TODAY.
Donoso & Partners, LLC provide assistance with review and advice regarding eligibility for visas to the U.S. or Canada.