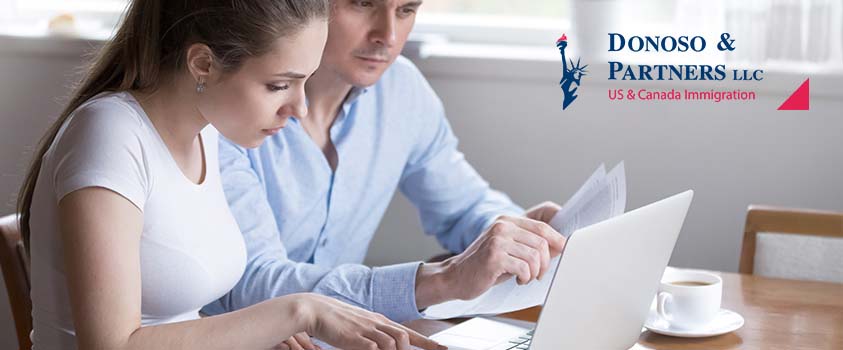 15 Feb

New Admission Codes for E and L2 Spouses

Washington, D.C., February 10, 2022: U.S. Customs and Border Protection (CBP) recently issued new guidance for admission codes for spouses of E and L2 visa holders. The guidance is intended to formalize the new policy of allowing spouses of E and L visa holders to work incident to status.

CBP will begin issuing I-94 admission records reflecting the new guidance. The CBP admission codes are set out below:
"L2S" for spouse of L1A or L1B visa holders.
"E2S" for spouses of E2 visa holders.
"E1S" for spouses of E1 visa holders.
Dependent children on L2 or E status will be admitted with the addition of the letter "Y" at the end of the admission code: L2Y; E2Y and E1Y.
Employers who seek to employ E and L2 spouses are now able to hire them without having to wait for an Employment Authorization Document.
For purposes of completing USCIS Form I-9, the expiration date listed on the I-94 will determine the period of authorized employment. USCIS has also updated its I-9 instructions in this regard.
Unfortunately, the electronic I-94 system at CBP remains prone to errors upon arrival. We encourage all E and L2 spouses to double-check their admission classification before leaving the customs area.
And, the Form I-94 electronic record from CBP are to not become updated with USCIS-data for I-539 Change of Status applications. Some employers who are registered with the E-Verify system are therefore not able to draw I-94 data after the approval of the person's Change of Status to E or L2 spouse status.
Donoso & Partners, a leading immigration law firm based in Washington, D.C., will continue to report on developments regarding the immigration law and policy through our news section of donosolaw.com.
SCHEDULE A CONSULTATION TODAY.
Donoso & Partners, LLC provide assistance with review and advice regarding eligibility for visas to the U.S. or Canada.