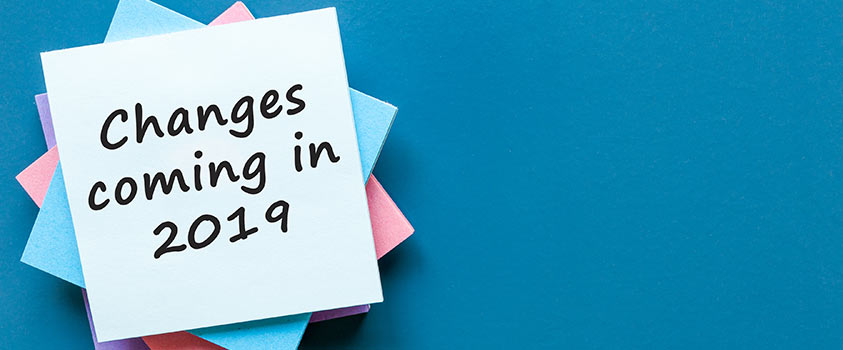 30 Jan

New H-1B Regulations Go Into Effect on April 1, 2019

WASHINGTON, January 30, 2019 – The Department of Homeland Security (DHS) is changing the USCIS regulations on the H-1B program starting for April 1, 2019 H-1B cap season, with the biggest changes taking effect during the April 2020 H-1B cap season.

2019 Selection Order Favors Master's Candidates

Starting in this year's H-1B cap season that kicks off on April 1, 2019, USCIS will skew the selection of new H-1B visa petitions in the annual H-1B lottery to favor job candidates with US Master's degrees or higher US degree. Under the new rules, USCIS will run the lottery for the general cap of 65,000 new H-1B visas based all submitted visa petitions. Thereafter, USCIS will run the lottery for the Master's cap of 20,000 new H-1B visas from any remaining unselected job candidates with a Master's or higher degree from a U.S. institution of higher education. USCIS estimates that this change will increase by 16% (or 5,340 job candidates) the number of H-1B visas granted to job candidates with a US Master's degree or higher US degree.

USCIS will begin accepting H-1B cap petitions for FY 2020 on April 1, 2019. USCIS will provide H-1B cap filing instruction on uscis.gov in advance of the filing season.

New H-1B Employer Registration System in 2020

The new H-1B regulations will also create a new online employer registration system for the FY 2021 H-1B lottery. USCIS is thus pushing ahead with its plan to make it easier for employer to participate in the annual H-1B lottery, but is postponing that change until next year. Once implemented in 2021, the electronic registration system will involve a two-step visa process. First, employers will electronically register with USCIS during a defined registration period. Second, USCIS will run the annual H-1B lottery based on employer registrations instead of complete visa petition files. USCIS expects that the electronic registration requirement, once implemented, will reduce overall costs for petitioners and create a more efficient and cost-effective H-1B cap petition process for USCIS and petitioners.
USCIS plans to announce the 2021 electronic registration period at least 30 days in advance.

Find Out More

For additional inquiries regarding changes to the H-1B visa system, please contact Donoso & Associates using our on-line free evaluation form found at the top of this page.

Donoso & Associates is a nationally recognized immigration law firm based in Washington, D.C. with particular expertise advising employers and investors in complex visa processes.
SCHEDULE A CONSULTATION TODAY.
I.A. Donoso & Associates provide assistance with review and advice regarding eligibility under EB-5 category.