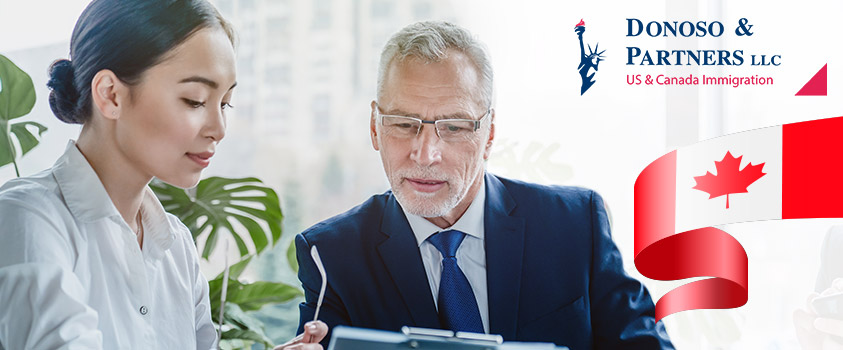 08 Feb

Ontario Issues Notifications of Interest in The Human Capital Priorities Stream

On February 2, 2021, the Ontario Immigrant Nominee Program (OINP) issued targeted Notifications of Interest (NOIs) to candidates who may qualify for Ontario's Human Capital Priorities (HCP) Stream and have specific work experience.

The OINP in its latest tech draw targeted candidates with a (Comprehensive Ranking System) CRS between 466 and 467, and work experience in the following in-demand occupations:
0122 – Banking, credit and other investment managers
0124 – Advertising, marketing and public relations managers
0125 – Other business services managers
0601 – Corporate sales managers
1111 – Financial auditors and accountants
1112 – Financial and investment analysts
1121 – Human resources professionals
1122 – Professional occupations in business management consulting
3012 – Registered nurses and registered psychiatric nurses
4163 – Business development officers and marketing researchers and consultants
What is the HCP Stream?
Ontario's Human Capital Priorities Stream is an immigration stream under the OINP. It gives foreign workers with the required skilled work experience, language abilities and education the opportunity to apply to permanently live and work in Ontario. The purpose is to identify people with technological skills in the Immigration, Refugees, and Citizenship Canada (IRCC) Express Entry pool.
How Do I qualify for the HCP Stream?
You need to make sure you meet the mandatory requirements before making an application under the HCP Stream. These are as follows:
Work experience: Under the Federal Skilled Workers Program or the Canadian Experience Class, you must have at least one year of continuous paid full-time work experience (or the equivalent in paid part- time work) in Skill Type 0 or Skill Level A or B of the National Occupational Classification (NOC).
Educational Qualification: You must have a Canadian bachelor's, master's or PhD degree or its equivalent in another country.
Settlement Funds: You must have enough money to support yourself and your dependent family members when you settle in Canada.
Intention to live in Ontario: You must intend to live in Ontario after you're granted the permanent residence.
Donoso & Partners, a leading immigration law firm based in Washington, D.C., will continue to report on developments regarding the immigration law and policy through our news section of donosolaw.com.
SCHEDULE A CONSULTATION TODAY.
Donoso & Partners, LLC provide assistance with review and advice regarding eligibility for visas to the U.S. or Canada.