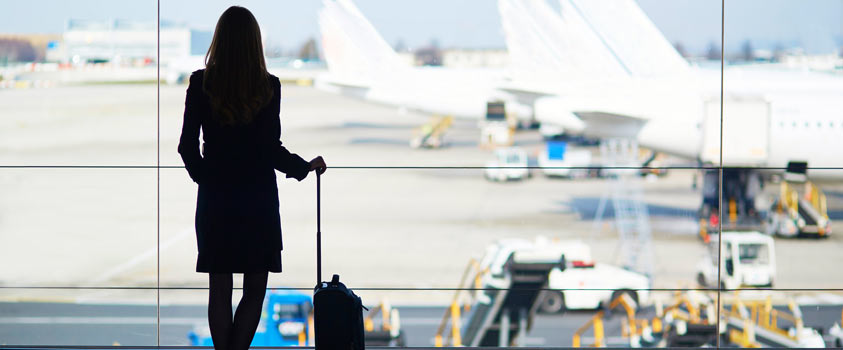 28 May

Practice Pointer: Grace Period at End of Temporary Work Visa Status

Washington, D.C. – May 25, 2018: U.S. Citizenship and Immigration Services ("USCIS") passed new rules in January 2017 that offer foreign workers on certain temporary work visa categories a short "grace period" following termination of employment.

Before January 2017, F-1 academic student visa was one of the few temporary visa categories that was allowed the benefit of a grace period of 60 days at the end normal visa status. The 60-day grace period allowed students to wrap up their affairs, travel around the United States, or re-enroll in a new program of studies in the U.S. Other visa categories, such as the H-1B visa, were not given any grace period at all. A foreign worker would immediately begin to accrue time out of status as soon as they were terminated from employment – unless they were able to leave the U.S. on the same day of their termination. Additionally, such a worker would have to declare this failure to maintain status on all subsequent visa applications.

Under new rules adopted in January 2017, USCIS now provides a 60-day grace period following termination of employment for some of the most popular temporary work visa categories: E-1, E-2, E-3, H-1B, H-1B1, L-1, and TN. In these categories, the regulations state that, once the foreign worker has ceased their authorized employment, they will have 60 days during which the USCIS will suspend its determination of "failure to maintain status". The worker can use the grace period to leave the U.S., prepare to change status (e.g. to F-1 student status), or arrange with another employer to file an extension of the previous nonimmigrant work status.

This rule, codified under 8 C.F.R. §214(l)(1) and (2), does compare 60 days against whatever remains of the originally-approved work status validity period, and applies "whichever is shorter". Thus, if a worker is terminated with less than 60 days remaining of their original approved work status, the USCIS will not grant the full 60 days and will instead adhere to the original end date of their status validity period.

This rule relieves the foreign worker of burdensome procedural consequences in the event of employment termination.

The current regulations also appear to accept that an individual foreign worker might be employed consecutively at more than one placement during their time in the U.S., with each qualifying work status providing a separate 60-day grace period. A nonimmigrant worker who leaves their initial employer then has 60 days (or the end of the approved validity, if shorter) in which to find another employer to support a qualifying petition and extension of status. If this other employer later terminates the nonimmigrant worker, another 60-day grace period would begin.

However, unused portions of a grace period cannot be "saved" and reused later. Upon the end of a grace period, whether due to the filing of a new petition or a change of status, that grace period is closed and any remaining time is lost.

During the 60-day grace period, the regulations specify that work may not be undertaken. However, the foreign worker may continue work upon a new filing of an extension or change of status petition, for example from one H-1B employer to a second H-1B employer, in keeping with portability regulations under 8 CFR 214.2(h)(2)(i)(H). The foreign worker could also resume work with the original employer.

Finally, under the regulatory language, USCIS reserves the authority to "eliminate or shorten this 60-day period as a matter of discretion". There is no dedicated application process to seek eligibility for this 60-day period, and the USCIS will determine the worker's eligibility for the grace period while adjudicating any subsequent extension or change of status petition.

The existing regulations provide flexibility for foreign workers to explore further options, in the event of a premature termination from their employment arrangements. However, given the broad latitude in agency discretion, foreign workers should consult with experienced legal counsel in order to assure compliance with regulatory requirements.

I.A. Donoso & Associates, LLC is a law firm based in Washington, D.C. and is recognized as a leading immigration law firm with expertise in visas for EB-5 investors, professionals, and academics.
SCHEDULE A CONSULTATION TODAY.
I.A. Donoso & Associates provide assistance with review and advice regarding eligibility under EB-5 category.