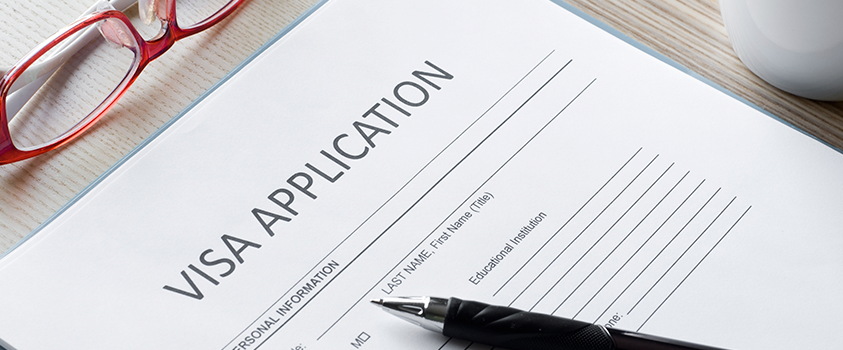 18 Sep

Has the President's "Buy American Hire American" Policy Impacted the U.S. Visa System?

September 18, 2017 – On April 18, 2017, the President held a press conference to issue a new executive order entitled "Buy American and Hire American". This Executive Order sets out the core concept that the Executive Branch of the U.S. Government will seek to buy American and Hire American, and will seek to promote policies that strive towards this goal.

After the fanfare surrounding the launch of the Buy American and Hire American Executive Order faded, the question we examine is whether the Executive Order is having real impact on
U.S. visa programs.

The short answer is, "yes".

The Executive Order specifically singled out the H-1B temporary skilled worker visa program, calling on the Department of Homeland Security (which governs U.S. Citizenship and Immigration Services ("USCIS")) to suggest reforms to ensure that H-1B visas are awarded to the most-skilled or highest-paid petition beneficiaries." The Executive Order also instructed USCIS to propose new rules preventing immigration fraud and abuse.

The effect of the Executive Order was immediately felt in the 2018 H-1B lottery. U.S. employers not only faced the uncertainty of the lottery system, but also the imposing reality that USCIS was now formally tasked by the White House with changing the H-1B program. The result was a significant drop in new H-1B visa petitions in 2018, with approximately 199,000 filed in 2018 compared to over 236,000 filed in 2017.

In relation to pending H-1B visa petitions, since the Executive Order, USCIS has actively pursued new policies intended to narrow the opening for new applicants. For example:
On March 31, 2017, one day before the cap-subject H-1B filing period, USCIS notified the public that computer programmer positions will no longer be presumed to qualify for specialty occupation status absent further evidence to the contrary. This shift was a significant departure from its previous acceptance of computer programmer positions as inherently qualified for specialty occupation.
USCIS has issued large numbers of Requests for Additional evidence challenging whether the position offered to the foreign worker is sufficiently specialized to qualify as a specialty occupations.
USCIS has also issued large numbers of Requests for Evidence challenging the wages paid to foreign skilled workers, arguing that entry-level wages for specialty occupations do not
reflect specialized knowledge.
Finally, on August 28, 2017, USCIS formally announced a new policy to require in-person interviews for all new employer-based green card petitions, and expressly stated its goal to expand the interview requirements to H-1B petitions. In the past, in-person interviews for foreign skilled workers already in the U.S. on valid work visa status were regularly waived by USCIS. By comparison, all visa applicants who live abroad must appear for a visa interview at their local U.S. Consulate.
The U.S. visa landscape after the Buy American and Hire American Executive Order is marked by greater USCIS oversight and potential transformation of traditional visa processes. U.S. employers can anticipate additional scrutiny of all visa processes, while persons seeking U.S. work visas should anticipate additional evidence requirements and longer waiting periods for visa interviews.
Consult with I. A. Donoso & Associates to stay up to date with employment-based visa trends.
SCHEDULE A CONSULTATION TODAY.
I.A. Donoso & Associates provide assistance with review and advice regarding eligibility under EB-5 category.