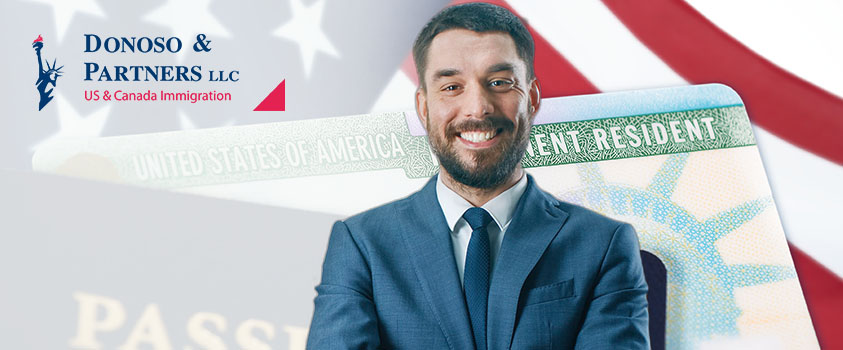 18 Mar

Section 245(k) Now Available for EB-5 Petitions

Washington, D.C., March 16, 2022: The EB-5 Reform and Integrity Act of 2022 ("Act") included some technical improvements to the EB-5 program that will benefit investors. One of the most prominent improvements is the possibility for investors to file EB-5 visa petition simultaneously with Form I-485 Adjustment of Status.

Simultaneously filing the I-526 EB-5 green card petition with I-485 Adjustment of Status gives investors the possibility to live in the U.S. while awaiting USCIS adjudication of the I-526 petition. Adjustment of Status provides the investor and family with a temporary work permit and travel permit while awaiting adjudication. Simultaneous filing of Adjustment of Status is available to I-526 petitions that are already filed as well as new I-526 petitions. Simultaneous filing avoids consular visa processing and may lock-in the age of children of the principal applicant. To be eligible for Adjustment of Status, applicants must (i) hold lawful visa status in the U.S. and (ii) not be subject to an EB-5 visa backlog.

A less noticed — but very helpful — improvement is that EB-5 petitions are now eligible waiver of certain minor immigration violations under INA Section 245(k). Section 245(k) allows persons who are completing I-485 Adjustment of Status through employment (i.e., EB-1, EB-2 or EB-3 green cards) to remain eligible to complete their visa process even if they have up to 180 days of time out of status or up to 180 days of work without authorization.

In the past, EB-5 visas were not eligible for waiver of such immigration violations under Section 245(k). Any immigration violations of that type were sufficient to cause denial of an investor's visa petition.

The Act now gives EB-5 visa petitions the same level of forgiveness of certain low-level immigration problems – which frequently happen through technical violations – as do other employment-based green card categories.

Section 245(k) is not, however, a blanket immunity. And Section 245(k) is interpreted strictly by USCIS.

Please consult Donoso & Partners should you need guidance on the potential applicability of Section 245(k) to your case.

Donoso & Partners, a leading immigration law firm based in Washington, D.C., will continue to report on developments regarding the immigration law and policy through our news section of donosolaw.com.
SCHEDULE A CONSULTATION TODAY.
Donoso & Partners, LLC provide assistance with review and advice regarding eligibility for visas to the U.S. or Canada.