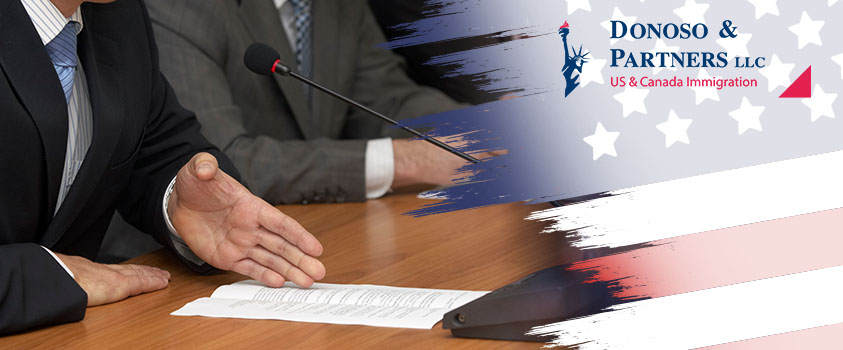 22 Jun

Senators Leahy and Grassley Push EB-5 Bill

Washington, DC, June 22, 2021: Senators Grassley (R-Iowa) and Leahy (D-Vermont) informed their respective caucuses that they plan to seek a unanimous consent vote on S. 831, the EB-5 Reform and Integrity Act using the hotline process. S.831 seeks to re-authorize the EB-5 regional center program for 5 years, through FY 2026, and to introduce important reforms to the operations of EB-5 regional centers regarding their ownership, marketing, and USCIS oversight of their management and sponsored investments.

The EB-5 Regional Center program is scheduled to expire on June 30, 2021.

The "direct" EB-5 program that does not involve investments sponsored by regional centers does not expire and is not impacted by the June 30th deadline.

The EB-5 Regional Center program has frequently faced periodic expiries and has, so far, always been renewed. Frequently, renewals come through Continuing Budget Resolutions and this appears to be the likeliest outcome in June 2021. Congress is presently preparing Continuing Resolutions to deal with budgetary requirements of keeping the US federal government in operations.

Senators Grassley and Leahy are seeking approval of S.831 to undertake an important reform to the program. S. 831 has yet to receive unanimous support, primarily because its aggressive oversight of regional center operations has the potential to curtail the ability of regional centers to find eligible projects and attract investors. Nevertheless, the legislative initiative by Senators Grassley and Leahy demonstrates their continued interest in the program – albeit with changes. If S. 831 does not receive unanimous support, a floor debate will be triggered where Senators can debate its merits.

The initiative by Senators Grassley and Leahy could be indicative of two different scenarios: S. 831 does not have support and this is the best way to trigger debate on the bill, or alternatively, S. 831 has achieved sufficient support to make unanimous consent likely.

In either case, this legislative push is helpful. Support by prominent Senators such as Grassley and Leahy for long-term reauthorization and reform of the EB-5 program is particularly needed during a time when the US is beginning to slowly recover from the COVID19 economic crisis. The EB-5 Regional Center program has proven itself to be an excellent tool for attracting foreign investment to projects that have difficulty finding financing during economic downturns, thereby creating much-needed jobs for the US economy.

Donoso & Partners, a leading immigration law firm based in Washington, D.C., will continue to report on developments regarding the immigration law and policy through our news section of donosolaw.com.
SCHEDULE A CONSULTATION TODAY.
Donoso & Partners, LLC provide assistance with review and advice regarding eligibility for visas to the U.S. or Canada.