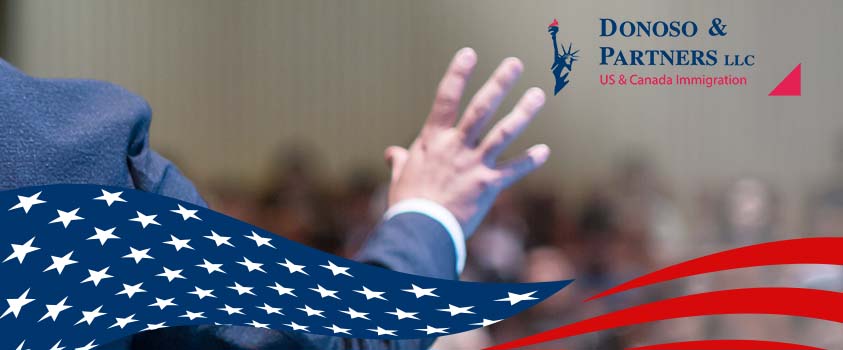 23 Apr

Senators Meet to Discuss Immigration Reform

Washington, DC, April 22, 2021: A bi-partisan group of Senators met today to discuss immigration reform proposals. The Senators included Judicial Committee Chair, Dick Durbin (IL), and ranking minor member, John Cornyn (TX).

The ad hoc working group is looking to find areas of common ground. Fortunately, one of the few immigration program that these Senators support is a legislative solution for undocumented children brought to the US. These children, who typically grew up and were educated in the US, are frequently referred to as "DREAMERS" because the legislation to legalize their status is known as the "DREAM ACT". Many of these children have been able to obtain temporary work permits under the Obama-era Deferred Action for Childhood Arrivals program ("DACA").

Unfortunately, beyond the Dream Act, there are few areas of agreement and many areas of discord among Senators.

In terms of process, Republican Senators favor an approach that seeks to break-up immigration legislation into specific solutions for specific groups, rather than a comprehensive approach that would involve passing major immigration legislation. Not surprisingly, Republican Senators rejected the sweeping immigration legislation passed in the House on March 18, 2021, known as HR.6, the "American Dream and Promise Act of 2021", even though it was passed with bi-partisan support from 9 republican members of the House of Representatives.

Democrats face serious challenges even within their own caucus to passing immigration reform in the Senate. Most Democratic Senators support a comprehensive immigration reform bill such as the American Dream and Promise Act of 2021, and believe that the country urgently requires immigration reform. Senators Manchin (WVA) and Sinema (AZ), however, frequently refuse to follow the main line of thinking of the Democratic Party and immigration reform is no different.

Additionally, it is not clear that Democrats can pass immigration reform through the budget reconciliation rules of the Senate, which allow spending bills to pass with a 50+1 majority. Thus, even if all Democrats plus Vice President Harris voted in favor, immigration reform legislation could still require at least 9 Republican Senators to pass with a 60-vote majority that overcomes the normal filibuster rules in the Senate.

We expect negotiations to continue throughout the summer of 2021, and legislative initiatives in the Senate to move forward in September and October of this year.

Donoso & Partners, a leading immigration law firm based in Washington, D.C., will continue to report on developments regarding the immigration law and policy through our news section of donosolaw.com.
SCHEDULE A CONSULTATION TODAY.
Donoso & Partners, LLC provide assistance with review and advice regarding eligibility for visas to the U.S. or Canada.