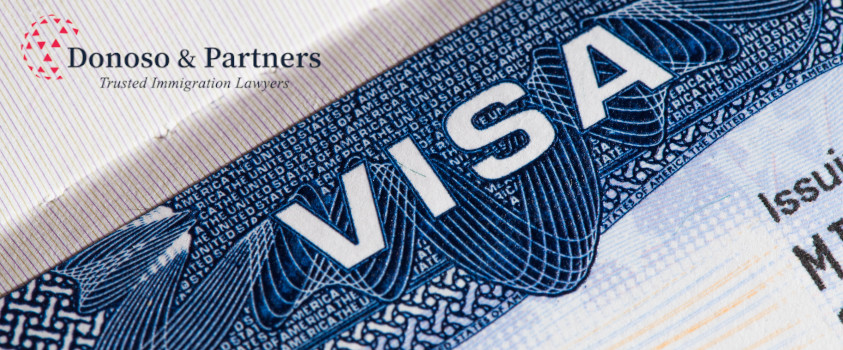 20 Oct

Top 6 News from USCIS EB-5 Stakeholder Call

Washington, D.C., October 20, 2022: USCIS held its first EB-5 stakeholder call that included an open question and answer session with the public since passage of the EB-5 Reform and Integrity Act.

The Top 6 News Items from the Call:

1. New EB-5 Regulations: proposed rules expected by Fall of 2023.
2. Regional Centers approved prior to the Reform and Integrity Act must file Form I-956 AND Form I-956G by December 29, 2022.
3. On-line filing of I-526E petitions is targeted for Summer 2023.
4. I-526E petitions will soon be exempted from having to file I-956F Project Documents.
5. Faster processing is expected during 2023 as USCIS hires more adjudicators.
6. USCIS appears poised to release an updated interpretation of the "sustainment period" for investors under the Reform and Integrity Act in the coming months.

Donoso & Partners sincerely hopes that these improvements to the EB-5 Program come to pass and are achieved as soon as possible.

Unfortunately, USCIS was short on specifics in relation to improved case processing. For example: no specific answers were given regarding improved processing of pending I-526 petitions filed in 2018 and 2019 for investors who are not subject to visa waiting lists. Current USCIS average processing times for I-526s is over 50 months. Similarly, no specific answers were offered regarding I-829 visa processing, which is taking close to 60 months on average.

Donoso & Partners will continue to report regularly on developments on the U.S. EB-5 residency by investment program.

Donoso & Partners, a leading immigration law firm based in Washington, D.C., will continue to report on developments regarding the immigration law and policy through our news section of donosolaw.com.
SCHEDULE A CONSULTATION TODAY.
Donoso & Partners, LLC provide assistance with review and advice regarding eligibility for visas to the U.S. or Canada.