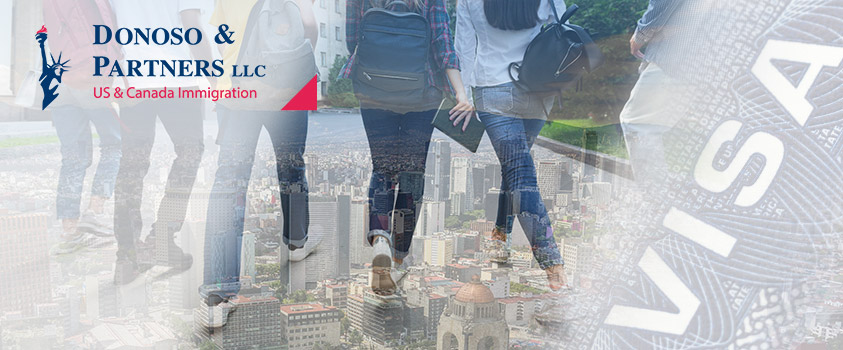 10 Aug

US Consulates in Mexico Resume Processing of F, M and J Visas

Washington, D.C., August 10, 2020: Starting August 3, 2020, the U.S. Embassy in Mexico City and the U.S. Consulates in Guadalajara, Monterrey, Tijuana and Hermosillo will resume limited operations for student visa processing for Mexican citizens and residents. We will accept applications in the F, M, and J visa categories with an approved I-20 or DS-2019 form. In regards to J visas, we will only accept applications for categories that are not subject to Presidential Proclamation 10052. This includes alien physician, professor, research and short-term scholars, specialist, and students.

Applicants should visit https://ais.usvisa-info.com/es-mx/niv to schedule an appointment. Because of limited capacity and safety precautions due to COVID-19, applicants should expect to experience some delay in appointment availability. If applicants have less than one week before the start of classes, they may request an emergency appointment by logging into their account at https://ais.usvisa-info.com/es-mx/niv.

Interviews for all other visa categories, including B1/B2, remain suspended. Applicants of any visa category with an urgent need to travel can request an emergency appointment.

In order to protect the health and safety of our personnel and the public, we will institute strict social distancing practices in our facilities. All applicants must wear masks. Any applicant with symptoms such as a cough, sore throat, or fever should contact us at visas_mexico@state.gov to reschedule their interview.

For any questions, please email visas_mexico@state.gov.

Donoso & Partners, a leading immigration law firm based in Washington, D.C., will continue to report on developments regarding the immigration law and policy through our news section of donosolaw.com.
SCHEDULE A CONSULTATION TODAY.
Donoso & Partners, LLC provide assistance with review and advice regarding eligibility for visas to the U.S. or Canada.