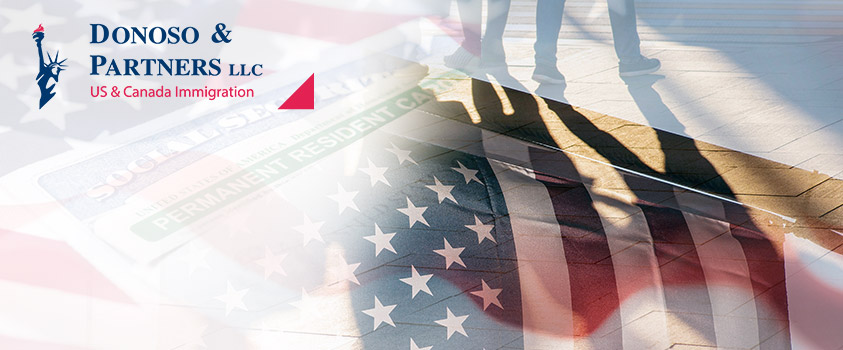 23 Jul

USCIS Experiences Long Delays in Printing Green Card and EAD Cards

Washington, D.C., July 21, 2020: The Ombudsman of the Department of Homeland Security confirmed today that USCIS expects months-long delays in printing green cards and EADs "will continue for the foreseeable future."

This is a national issue affecting tens of thousands of green card holders and people applying for work authorization. Recently USCIS announced to the public that it had allowed the contract with the company that prints these cards to lapse. Presumably this is part of the budget cutting efforts of USCIS in relation to negotiations with the Congress for more funds.

In the meantime, the key impact of this problem – beyond months of inconvenience for lawful immigrants – is that people applying for Employment Authorization Documents (an open work permit) associated with a limited number of visa processes, cannot work.

Green card holders are in a slightly better situation. Green card holders remain green card holders with or without the renewed green card. USCIS is required to provide evidence of status to green card holders. Green card holders are eligible to request an I-551 stamp in their passport through an in-person InfoPass appointment with USCIS local office, but, under current procedures, must provide evidence of an emergency, such as travel or termination of their employment, if the I-551 stamp is not provided.

Below, we reproduce the Ombudsman's notice to the public.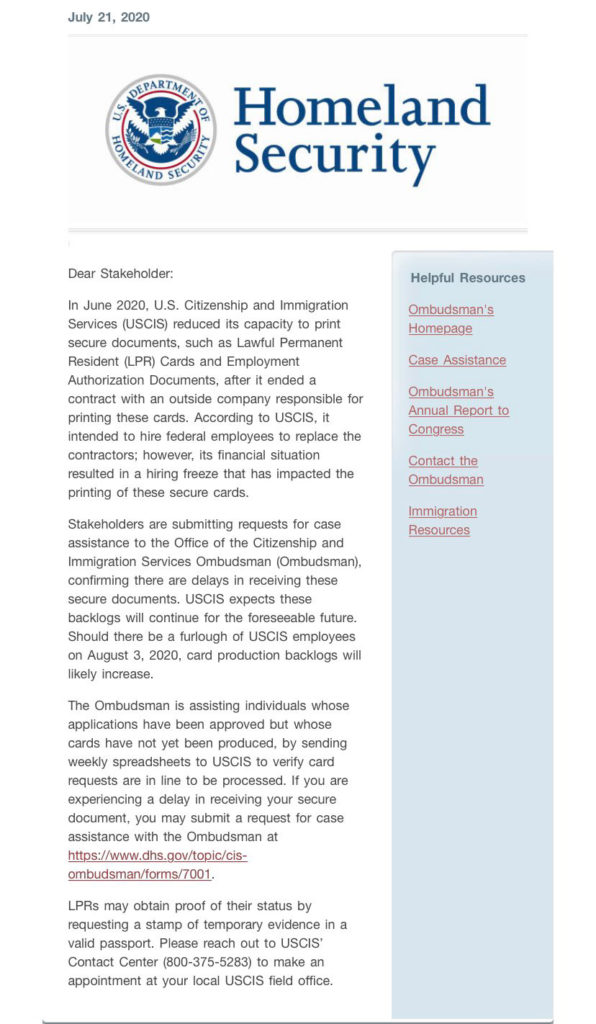 Donoso & Partners, a leading immigration law firm based in Washington, D.C., will continue to report on developments regarding the immigration law and policy through our news section of donosolaw.com.
SCHEDULE A CONSULTATION TODAY.
Donoso & Partners, LLC provide assistance with review and advice regarding eligibility for visas to the U.S. or Canada.