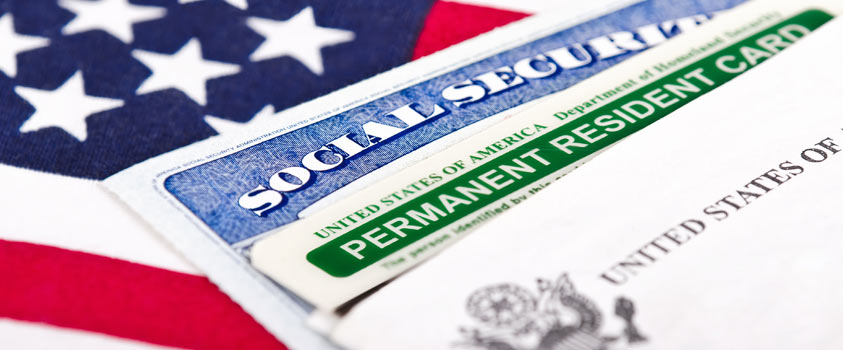 18 May

USCIS Recalls Misprinted Green Cards

Washington, D.C. – May 18, 2018: U.S. Citizenship and Immigration Services ("USCIS") has recalled of over 8,000 Lawful Permanent Resident Card documents ("Green Cards"), according to a May 14 announcement.

The recall occurred because of the discovery of a printing error that affected the "Resident Since" date shown on these cards. The USCIS confirmed that this error occurred only during the processing of certain spouses of U.S. Citizens who had approved Form I-751 Petition to Remove Conditions of Residence. Left uncorrected, the misprint could affect the ability and timing of the Green Card spouse to naturalize to U.S. Citizen status in future.

The USCIS announced that it would contact affected individuals by sending notices to their registered address, as well as any attorney of record. The affected individuals will need to return their misprinted Green Cards to the USCIS in the envelopes provided within 20 days of receipt, or in person at USCIS field offices. Corrected Green Cards will be mailed out within 15 days of USCIS receipt of the misprinted cards.

I.A. Donoso & Associates, LLC is a law firm based in Washington, D.C. and is recognized as a leading immigration law firm with expertise in visas for EB-5 investors, professionals, and academics.
SCHEDULE A CONSULTATION TODAY.
I.A. Donoso & Associates provide assistance with review and advice regarding eligibility under EB-5 category.