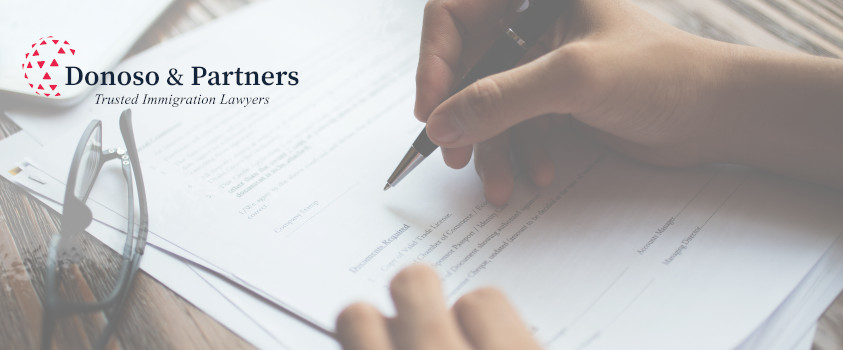 05 Jan

USCIS Releases Form I-956K to Register EB-5 Third-Party Promoters

Washington, D.C., January 5, 2023: USCIS just released Form I-956K to enable third party promoters of EB-5 investments to register with USCIS. Registration is now required by each person acting as a direct or third-party promoter (including migration agents). Direct or third party promoters who act on behalf of any of the following entities must complete and file Form I-956K:
A regional center;
Any new commercial enterprises;
An affiliated job-creating entity; or
An issuer of securities intended to be offered to immigrant investors in connection with a particular capital investment project.
Fortunately, there is no filing fee for Form I-956K.
USCIS retains discretion to require any direct or third party promoter filing Form I-956K to appear for a biometrics appointment (to provide a photograph; fingerprints and signature) and/or an interview for background checks.
Each person completing a Form I-956K must answer all questions as indicated on the form.
Donoso & Partners, a leading immigration law firm based in Washington, D.C., will continue to report on developments regarding immigration law and policy through our news section of donosolaw.com.
SCHEDULE A CONSULTATION TODAY.
Donoso & Partners, LLC provide assistance with review and advice regarding eligibility for visas to the U.S. or Canada.