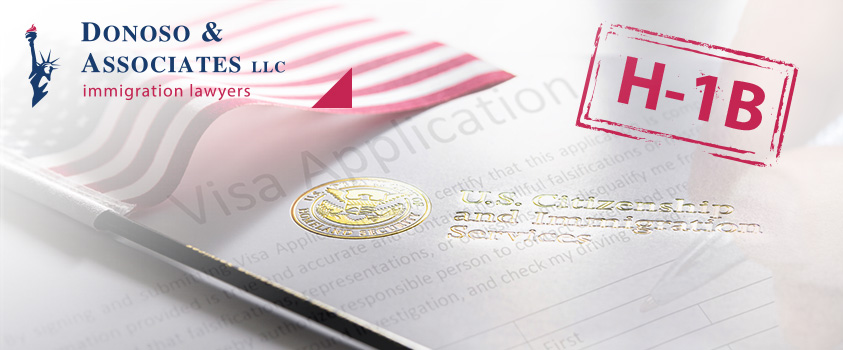 12 Mar

USCIS Resumes Premium Processing for all H-1B Petitions Filed on or Before Dec. 21, 2018

Washington, D.C., March 12, 2019: USCIS will resume premium processing on Tuesday, March 12, for all H-1B petitions filed on or before December 21, 2018. This means that premium processing is available for H-1B petitions that are not cap subject, such as change of employer or extension petitions. It also means that premium processing remains unavailable for new cap subject H-1B petitions that will be filed in April 2019 for the 2020 H-1B lottery.

The USCIS premium processing service offers petitioners a short 15-day processing time if applicants pay an additional $1,410 and filing of Form I-907.

If USCIS does not take certain adjudicative action within the 15‑calendar day processing time, USCIS refunds the petitioner's premium processing service fee and continues with expedited processing of the petition.

An H-1B petition filed using regular processing can take USCIS to 4-6 months complete. Petitioners can upgrade a pending H-1B petition that was filed with regular processing to premium processing. If a pending H-1B petition was transferred from one USCIS Service Center to another, the petitioner should have received a written transfer notice from USCIS. USCIS advises petitioners who seek to upgrade to submit the premium processing request to the Service Center now handling the petition pursuant to the transfer notice.

USCIS advises that petitioners who received a request for evidence (RFE) for a pending petition, and who seek to upgrade the case to premium processing, should include the RFE response with the premium processing request.

Donoso & Associates, LLC, is a law firm based in Washington, D.C., and is recognized as a leading immigration law firm with recognized expertise in visas for EB-5 investors, professionals and academics.
SCHEDULE A CONSULTATION TODAY.
I.A. Donoso & Associates provide assistance with review and advice regarding eligibility under EB-5 category.