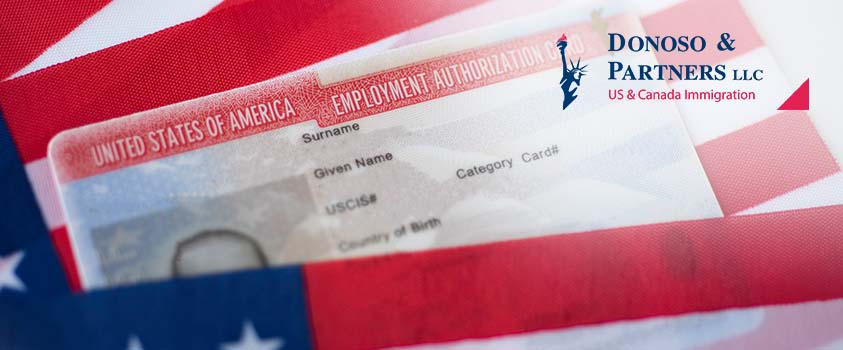 09 Mar

USCIS Seeks Faster Processing of I-765 Work Permits

Washington, D.C., March 8, 2022: In a recent announcement, USCIS notified the public that it was seeking faster adjudication of I-765 temporary work permit applications filed under I-485 Adjustment of Status. To improve efficiency and reduce Form I-765 processing times for Form I-485 applicants, USCIS may decouple Forms I-765 from Forms I-131 filed at the same time. Effective Feb. 1, 2022, when possible, USCIS will adjudicate the request for employment authorization first and, if it is approved, we will issue an Employment Authorization Document without any notation about advanced parole. We will adjudicate the Form I-131 separately and, if it is approved, we will issue an Advance Parole Document.

Donoso & Partners, a leading immigration law firm based in Washington, D.C., will continue to report on developments regarding the immigration law and policy through our news section of donosolaw.com.
SCHEDULE A CONSULTATION TODAY.
Donoso & Partners, LLC provide assistance with review and advice regarding eligibility for visas to the U.S. or Canada.