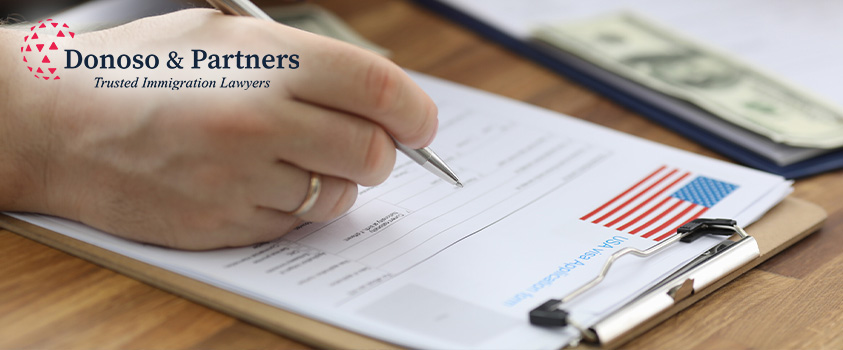 13 Jan

USCIS Seeks Substantial Increase in Filing Fees

On January 3, 2023, the United States Citizenship and Immigration Services (USCIS) published a proposed rule to adjust certain immigration and naturalization benefit request fees. If implemented, applicants will have to pay significantly more for immigrant filings. The proposed rule is subject to a 60-day comment period that commenced on January 4, 2023 and will expire on March 6, 2023.

Key Takeaways From the USCIS Proposed Rule Are Provided Below:
Employers hiring high-skilled foreign nationals will pay 70% more for beneficiaries on H-1B petitions as the Form I-129 fee would increase from US$460 to US$780, 201% more for employees on L-1 petitions as the fee would increase from US$ 460 to US$1,385 and 129% more for individuals on O-1 petitions as the fee would increase from US$460 to US$1,055.
H-1B registrations: The proposed rule also proposes to significantly raise the fee to use the H-1B electronic registration from US$10 for each worker to US$215, an increase of 2150%. This increase is unlikely to apply to the 2023 H-1B lottery in March 2023.
I-485 Adjustment of Status applicants seeking their permanent residence inside the United States will now have to pay almost double the current filing fee, increasing from US$1,225 to US$2,820 – in both cases covering Form I-485 (adjustment of status), I-131 (for advance parole) and I-765 for a temporary work permit.
Employers filing Form I-140 for employment-based green cards will see only a small 2% increase, with fees rising from US$700 to US$ 715.
Form I-907 Premium Processing services would change from 15 calendar days to 15 business days. This change will effectively prolong premium processing adjudications by one week.

Big Picture Trends:
First, USCIS is hinting that increased filing fees will be supporting improved access to online filing of visa petitions. For example, USCIS is Filing fees for online applications would be lower than paper-based applications. For instance, USCIS proposes a new filing fee of US$ 555 for I-765 applications filed online and US$ 650 for paper-based I-765 applications.
Online filings would be a welcome improvement indeed. The issue is that USCIS is not simultaneously alerting the public that online filings will be available in the near-term for a broader spectrum of visa petitions.
Second, in some cases, USCIS is charging more to justify its ability to return to pre-2016 service levels.
For example, USCIS is increasing fees for I-485 Adjustment of Status applications to add fees for the I-131 Advance Parole and I-765 temporary work permit applications seems a dubious effort without a recognition that USCIS continues to be notoriously inefficient in processing I-131 Advance Parole applications. Processing times are in the 9 to 12 months range at present, which shows hardly any improvement in comparison to the 2020 or 2021.
(Frankly, it is worth asking why USCIS hangs on to the I-131 Advance Parole system for I-485 Adjustment of Status applications; it could easily be scrapped with practically no negative impact on USCIS or applicants.)
In other cases, fees are not increasing but USCIS proposes slower services. The best example is the proposal to slow down premium processing to 15-business days instead of the current 15 calendar days. (Let's be honest: one additional week to analyze cases, however, is unlikely to reduce the USCIS trend of issuing needlessly broad requests for evidence to "buy time" on Premium Processing cases.)
Donoso & Partners is a leading immigration law firm based in Washington, D.C., will continue to report on developments regarding immigration law and policy through our news section of donosolaw.com.
SCHEDULE A CONSULTATION TODAY.
Donoso & Partners, LLC provide assistance with review and advice regarding eligibility for visas to the U.S. or Canada.