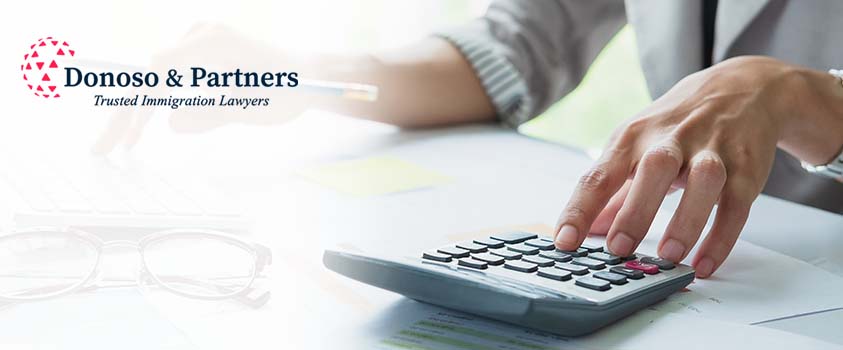 02 Mar

USCIS To Start Collecting Fee for EB-5 Integrity Fund

On March 1, 2023, the Department of Homeland Security (DHS) issued a Federal Register Notice informing that U.S. Citizenship and Immigration Services (USCIS) will start collecting fees for the EB-5 Integrity Fund to administer EB-5 Regional Center Program, as required under the EB-5 Reform and Integrity Act of 2022 (RIA).

Ques: Who must pay the new EB-5 Integrity Fund fees, and how much?

Ans: The Regional Centers having more than 20 investors have to pay US$ 20,000 per annum and those having 20 or fewer investors, will have to pay US$ 10,000 per annum.

Ques: When to pay the fees for EB-5 Integrity Fund?

Ans: The fee payment period for 2023 begins on March 2, 2023 and ends on March 31, 2023. However, from 2024 onwards, the fee payment period will be from October 1 to October 31 of each respective year.

Ques: What consequences will Regional Centers have to face if they fail to pay the EB-5 Integrity Fund fees by March 31, 2023?

Ans: USCIS will terminate the designation of any regional center that does not pay the full fee within 90 days after the date on which the fee is due.

It is pertinent to mention that the termination will not be automatic and USCIS will first send a notice of intent to terminate and provide an opportunity to the regional center to prove that the requisite fee has been paid by them before the due date.

Ques: What is the purpose of collecting fees for the EB-5 Integrity Fund?

Ans: The EB-5 Integrity Fund will be utilized for the following:
Monitor and investigate program-related events and promotional activities;
Ensure that investment funds came from lawful source(s);
Detect and investigate fraud or other crimes;
Determine whether regional centers, new commercial enterprises, job-creating entities, and immigrant investors comply with U.S. immigration laws;
Conduct audits and site visits; and
Conduct other activities that DHS deems necessary.
Ques: How to pay fees for the EB-5 Integrity Fund?
Ans: Regional Centers must pay the fee online directly at Pay.gov, a system managed by the U.S. Department of the Treasury.
Ques: Do we have an opportunity to provide feedback on the new fee policy?
Ans: The Federal Register notice states that "USCIS is imposing this fee without soliciting public comment prior because this is a general statement of policy and an interpretive rule exempt from notice and comment procedures."
Donoso & Partners is a leading immigration law firm based in Washington, D.C., will continue to report on developments regarding immigration law and policy through our news section of donosolaw.com.
SCHEDULE A CONSULTATION TODAY.
Donoso & Partners, LLC provide assistance with review and advice regarding eligibility for visas to the U.S. or Canada.