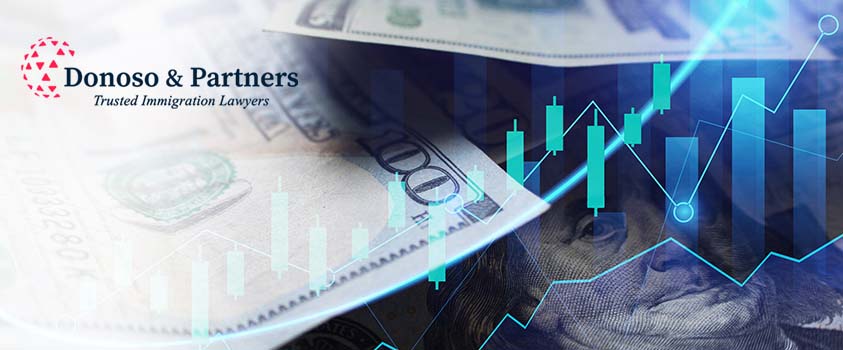 13 Mar

What Do U.S. Banking Woes Mean for the EB-5 Program?

Washington D.C., March 13, 2023: News broke over the weekend that three U.S. banks were being shuttered by U.S. banking regulators because they were experiencing financial constraints. Of these three banks, one would be familiar to many EB-5 investors: Signature Bank. Many EB-5 Regional Centers used Signature Bank as their escrow bank. Thus, many EB-5 investors processed deposits of capital into escrow through Signature Bank, before for eventual release to the new commercial enterprise.

For EB-5 investors whose capital has already been released to the new commercial enterprise, the fate of Signature Bank may not have much of an impact. For EB-5 investors whose capital has yet to be released to the new commercial enterprise, U.S. media reports that the President of the United States and the U.S. Treasury Department have assured the public that all deposits will be honored and no losses of deposits will occur. This is a positive sign, and supports the possibility that new EB-5 investors will not be prejudiced by the closure of Signature Bank. Nevertheless, the closure of Signature Bank will add delay to new visa petitions for two reasons: (1) if an investor recently deposited funds with Signature Bank, it will be difficult and slow in delivering documents regarding the deposit of such capital contributions, and (2) the release of funds from Signature Bank will be tricky because all disbursements will likely to have to be verified by government regulators before being released.

In the bigger picture, however, financial challenges faced by these U.S. banks will likely cause private companies – such as real estate developers – to again seek out EB-5 financing to help serve as a cushion to get projects fully financed.

Unfortunately, the USCIS remains woefully behind in visa processing, creating unnecessary uncertainty regarding the EB-5 program for new investors and new developers who could rely on the EB-5 program for investment into new projects.

Donoso & Partners, a leading immigration law firm based in Washington, D.C., will continue to report on developments regarding the immigration law and policy through our news section of donosolaw.com.
SCHEDULE A CONSULTATION TODAY.
Donoso & Partners, LLC provide assistance with review and advice regarding eligibility for visas to the U.S. or Canada.