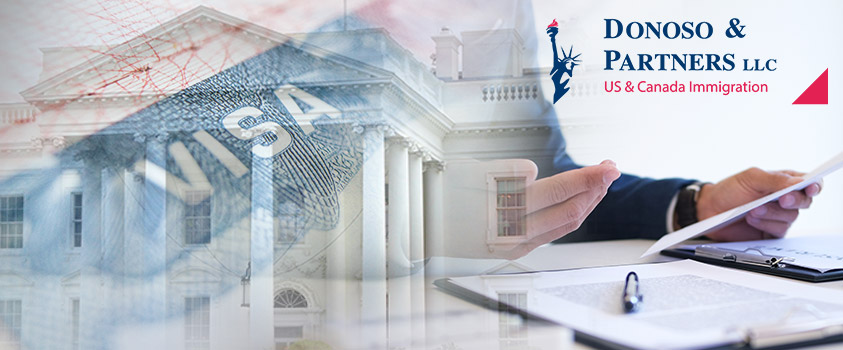 02 Oct

White House Fast-Tracks New H1B Regulation

Washington, D.C., October 2, 2020: The Department of Homeland Security (DHS) submitted new draft regulations regarding the H1B skilled worker visa program to the Office of Management and Budget (OMB) in early September.

Today, to accelerate the adoption of the new regulations, OMB confirmed that is was waiving its traditional analysis of the cost-impact of those draft regulations.

The new H1B regulations have not yet been released to the public or published in the federal register. Nevertheless, we expect that the new draft regulations will seek to restrict use of the H1B skilled worker program. The likely pressure-points are:

(1) the definition of specialty occupation;

(2) the definition of specialized knowledge;

(3) the wage level of H-1B eligibility, and

(4) restriction of third-party placement of H1B workers.

For example, DHS could require a "specialty occupation" to require completion of university studies, thereby eliminating degree equivalency through work experience. Similarly, DHS could add post-university work experience as a requirement for attainment of specialized knowledge. Finally, DHS could require employers to hire new H1B workers at Level 3 or Level 4 of the Labor Department's wage levels (i.e., the two highest wage levels).

All of these changes would support the White House's stated policy goal that the H1B program only allow 'the best and brightest' foreign workers to be hired under H1B visa status. These changes to the H1B program would likely have a ripple effect to restrict the current O-1 extraordinary ability temporary worker program. The O-1 visa program was specifically designed to grant work visas to the best and brightest workers who can demonstrate extraordinary ability.

The next step is for DHS to issue the draft H1B regulation as an interim final rule with near-immediate impact.

Given the fast-track treatment of this new regulation, it is indeed likely that the draft H1B regulation will become effective before the new 2021 H1B cap season that starts in March and April of 2021.

Employers seeking to hire new workers on H1B visas or seeking to renew the visas of current H1B workers should contact their immigration counsel to obtain advice on how to prepare for potential changes to the H1B program.

Donoso & Partners, a leading immigration law firm based in Washington, D.C., will continue to report on developments regarding the immigration law and policy through our news section of donosolaw.com.
SCHEDULE A CONSULTATION TODAY.
Donoso & Partners, LLC provide assistance with review and advice regarding eligibility for visas to the U.S. or Canada.